Amsterdam apartments for rent
Are you looking for a room, studio, apartment or a single family home in Amsterdam? RegionApartments.com is helping you in finding the required housing in any of the 65 cities in The Netherlands where we are active. Due to our great experience in the housing market and due to our collaboration with more than 200 connected estate agents in the Netherlands we are able to find your prospective house for the best price and conditions.
Region Apartments has properties in the following Amsterdam neighborhoods: Bos en Lommer, Buitenveldert, Canal belt, De Baarsjes, De Dapperbuurt, De Pijp, Eastern Docklands, IJburg, Indische Buurt, Jordaan, Oost, Osdorp, Oud West, Oud Zuid, Rivierenbuurt, Slotervaart, Watergraafsmeer, Western Islands, Westerpark and Zuidas.
-> View properties in Amsterdam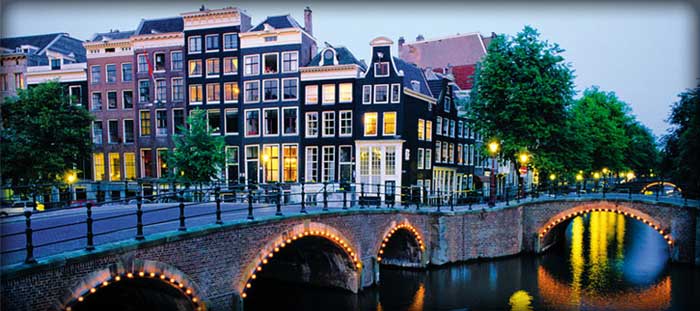 About Amsterdam
Amsterdam is the capital city of Netherlands. It is also the most populous with a population of 805,166 residing in the city-proper, more than 1,500,000 in the urban region and more than 2,300,000 residents that are located in the greater metropolitan area.
Rental apartments are of different types whereby in the first option one may settle on a furnished apartment or just an empty apartment. Amsterdam apartments for rent are not different in any way as there are those apartments that come with fully furnished packages while others are just empty with no furniture found within the apartment. However the choice of any of the apartment is dependent on many factors such as the duration that one plans to stay in the apartment. If one intends to stay in the apartment for a very short period, then a furnished apartment should be their ultimate choice. However if one plans on settling down for a longer time, it is important to look for an empty apartment so that one may furnish it according to individual needs. Apartments Amsterdam are available to rent either as furnished or empty apartments.
About Amsterdam
The city derived its name from Amsteiredamme which is indicative of Amsterdam as a dam built to hold the Amstel River. The city was once a small fishing village and was transformed into a beautiful port during the country's Golden Age. From a center of finance as well as precious stones like diamonds to a busy and modern city to this day, Amsterdam has been the symbol of innovation and growth. It ranks as one of the top financial centers in Europe. It is ranked as an alpha world city by the Globalization and World Cities study group. The canals of Amsterdam and the Defence Line of Amsterdam are recognized as a part of the UNESCO World Heritage List.
Why it is great to rent an apartment with Region Apartments Amsterdam
Because of the impressive financial stability and the modernization of Amsterdam, people from other cities and nearby countries agree that it is a great city to establish a career, live independently and to improve oneself physically, socially, financially and culturally. Living in Amsterdam and starting a family is certainly a good idea considering there are a lot of work opportunities brought about by international companies that call the city their home.
Amsterdam housing long term
Amsterdam housing is regulated with about 55% of existing houses and 30% of newly developed homes are owned by housing associations. This however ensures that properties are well managed and rental rates are affordable. And there are different kinds of homes that will truly appeal to anyone looking for housing Amsterdam: there are studios, condominium units, and detached homes and there are also apartment units in the city.
Apartments in Amsterdam are the most popular rental properties in the city. Many prefer living in an apartment style home since these are near business and commercial districts. Apartments in the city differ in sizes, number of rooms, number of baths, interior styles, amenities and they also differ in price. Apartments are also practical since these are easy to maintain and are very chic to live in especially for young adults, new couples and for retirees.
Apartments in the city are also located in key transportation hubs like the tram and the metro lines. You may also find units that are near the harbour where you can easily access ferries, water taxis and electric rental boats to your disposal.
Finally, Amsterdam apartments are not just practical and strategically located but are also near places that you would want to be in this breath-taking city. You can find properties with a canal view of the Amstel River as well as apartments near museums, galleries, market places and even Dam Square. There are certainly so many reasons why apartments in Amsterdam are your choice when you intend to stay in the city for the rest of your life!
Apartments in Amsterdam
With all these great points about Amsterdam, anyone would love to stay for good. And if staying long term is on your mind, be sure to check out long term stay apartments in Amsterdam. But don't forget to shop for the best apartment deals and features before you choose any property. You should also compare rates and features so you can get the best apartment deals in the city. Looking for a room in Amsterdam? Please visit our page about rooms in Amsterdam.
Other cities in The Netherlands
Amsterdam, Rotterdam, Utrecht, Groningen, The Hague, Den Bosch, Nijmegen,Maastricht, Amersfoort, Hilversum, Hoofddorp, Leeuwarden, Delft, Eindhoven, Leiden, Amstelveen, Almere, Haarlem, Arnhem, Breda, Alkmaar, Enschede, Scheveningen, Zandvoort.