Apartments in Amsterdam for rent long term
Are you looking for a room, studio, apartment or a single family home in Amsterdam? RegionApartments.com is helping you in finding the required housing in any of the 65 cities in The Netherlands where we are active. Due to our great experience in the housing market and due to our collaboration with more than 200 connected estate agents in the Netherlands we are able to find your prospective house for the best price and conditions.
-> View properties in Amsterdam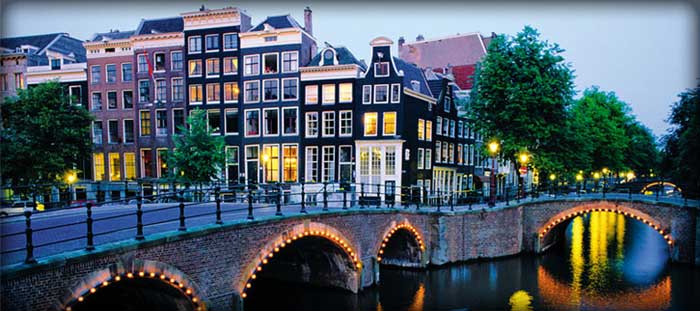 About Amsterdam
Amsterdam is the capital city of Netherlands. In the entire Greater Metropolitan region about 1,200,000 people reside. So there is wide scope of renting apartments in Amsterdam to persons who are on jobs, business and studies in the city. It is very difficult to search apartments in a crowded city, so a large number of websites are in operation to facilitate the process of renting apartments.
Long term renting of apartments is needed by those outside persons who are in the city to earn their bread and butter or who have joined specific courses of studies. People prefer to live in Amsterdam for better career opportunities and lifestyle. They can also improve in the field of social gatherings, financially, physically and culturally.
Furnished or unfurnished?
Few people prefer well furnished houses while others like to have empty houses to furnish it with utilities of choice. Both types of apartments remain available in city through the year. Well furnished houses are preferred by those who wish to rent the apartment for a short duration. Long duration tenants always prefer empty houses because these can be furnished with furniture of choice.
There are a number of newly developed houses in the city developed by housing societies. All types of houses, new or old, detached homes, condominium units, studios and apartments are available at very affordable pricing. These properties are well managed and maintained.
The size of houses
Size of residential houses varies as per individual requirements. Number of rooms, baths, interior styles, amenities provided and nearness to place of work are major considerations while selecting the right property for renting. Two room apartment, three room apartment, single family home and studio are the main choices available for renting in furnished as well as unfurnished manner. Retirees, young couples, working couples, employees, students and adults, all can find their choice of apartment.
One must look for renting apartments in Amsterdam for size which can be easily maintained by them. Choice of apartment location is also important. The residences are scattered everywhere throughout the metropolitan region. One can find apartments near transportation hubs bus, tram and metro stations. Nearness to museums, dam square, market places, schools, galleries and workplace can be opted as per requirements. Apartments with canal view of Amstel River and providing harbor view are also available providing the residents desired lifestyle of choice.
Prices
Compare rates and features provided in apartments before coming to a decision. Try to have best deals. In general, 2-room apartment unfurnished having 70 square meter area is available in 1450 Euro dollars for one month. Studio unfurnished having 35 square meter area is available for 1000 Euro dollars for one calendar month. Three room apartment unfurnished in 91 square meter area is available in 1373 Euro dollars per month. Three room furnished apartment having area 82 square meter is available in 1500 Euro dollars per month. Location of apartment, maintenance and surrounding look is very important and these factors decide its monthly renting.
One must keep in mind certain more factors in mind while searching for apartments in Amsterdam. Just low rental should not be the only deciding factor. Low rentals offered may require additional expenditure in flooring, painting and setting kitchen or bath. So add these costs and then compare the rentals. Contract duration should be given priority and proper clause should be added in contract if you wish to leave the apartment earlier.
In general, security money against damage likely to occur during your stay, is to deposited to the landlord before giving the possession of apartment. Take proper receipt of this security amount so that it can be easily adjusted in final rental bills or you can get it back. Never pay key money as it is illegal. Acquisition cost for flooring or curtains can be charged by the landlord.
Compare price for rent and quality of residence. Never go beyond your paying capacity. If you wish to sublet a portion of the apartment, include the provision for it in rental contract. Most of the landlords do not prefer it and it is forbidden also if landlord does not permit it. Rent contract should be sufficient to tackle minute problems with landlord.
In general, property is searched through brokers or agencies. In modern era of internet, all of them have their own websites which can be easily accessed. Always choose the right agency which is alert to keep its information regarding apartments updated. The agency should have a wide network of its agents who are in close and continuous contact with landlords of the region providing apartments on rent.
Agencies
Agencies help in meeting of landlords to persons hiring the property. Apart from direct contact to landlords, the agencies also collect information regarding the empty apartments from newspapers and other advertisements. Individuals employed by the agency or broker also help in collecting the requisite information. Agencies charge a very little amount from the landlords as well as from persons searching for rentals.
Agencies require registration of needy person who is interested in taking apartment on rent. This registration is done without charging a fee. Your profile is sent to landlords by the agency. Contact with landlords to get help in getting the apartment on rent. Tell your requirements for apartments in Amsterdam to stay for long period to a reliable agency. Get registered with it and ease out the way to get suitable accommodation to live in for a better lifestyle.
Other cities in The Netherlands
Amsterdam, Rotterdam, Utrecht, Groningen, The Hague, Den Bosch, Nijmegen,Maastricht, Amersfoort, Hilversum, Hoofddorp, Leeuwarden, Delft, Eindhoven, Leiden, Amstelveen, Almere, Haarlem, Arnhem, Breda, Alkmaar, Enschede, Scheveningen, Zandvoort.